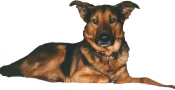 Rochdale Dog Rescue in Crisis
An Emergency Appeal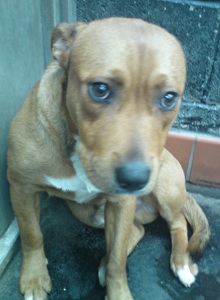 Rochdale Dog Rescue are currently facing a very uncertain future during this current economic climate as we receive fewer donations and have to pay more for our emergency boarding - our account is currently in the red and it is a real struggle each month to cover our costs for the dogs we have in our care let alone to continue to save more dogs from the pound - our monthly bills are often close to £2000.
The number of dogs coming in is ever increasing as more people abandon their dogs, causing us to struggle to pay the bills and we anticipate that things will only get worse - the summer holidays can be an especially bad time as uncaring owners really do abandon their dogs before the holidays not seeming to care they are at a real risk of being put to sleep if it was not for organisations such as Rochdale Dog Rescue.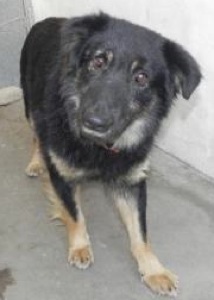 Rochdale Dog Rescue are there for all the dogs who find themselves abandoned and alone, we work really hard to save the dogs in the pound who face being put to sleep and we never turn a dog away regardless of breed/age/health/temperament. These dogs come in all shapes, ages and sizes and all of them deserve the chance of a safe future and to be loved.
The number of dogs in boarding has steadily increased as the dogs in our care will stay with us for as long as it takes to secure a rescue space or their forever homes - like lovely Bertie(see below) who has been with us for a while patiently waiting for a rescue space or loving home and we will continue to keep him safe but need to raise vital funds in order to be able to do so.
Sadly there are just not enough funds to guarantee the security of these dogs until their rescue space or forever home arrives.
We don't like to ask our generous supporters and visitors for more, but unfortunately unless we do so the future of the dogs in the pound and emergency boarding will be uncertain; there is a real danger that we will run out of funds! It costs us £5-8 a day to board a dog ..... and of course the dogs receive any vets treatment they need as well as being neutered, vaccinated and microchipped if they are with us for longer or being rehomed directly by ourselves.... no donation is too small to help us through these difficult times.
There are many ways to help us raise funds in addition to donations. Please take a look at our Fundraising Forums. for details on these and other ways to help.
If you are able to donate or even set up a monthly donation the button below will directly take you to paypal. Donations can also be made by Cheque or Bacs please Contact Us for more details.
We thank our supporters and visitors for taking the time to read this and helping in any way that you can.
Please have a look around the site if you haven't already and find out a little more about the work we do, including the Current Pound Dogs awaiting a rescue space or transport, Dogs Currently In Our Care at emergency boarding and see our Dogs In Rescues currently awaiting their forever homes, now safe thanks to Rochdale Dog Rescue and the wonderful rescues that we work with.
---