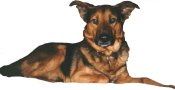 Recycle
and
Help Rochdale Dog Rescue


Ink Cartridges, Toners and Mobile Phones
can all raise money for RDR!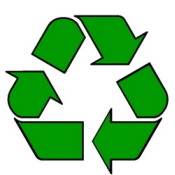 Recycle your empty ink cartridges and toners, or that old mobile phone you no longer use!
Recycle4Charity will pay Rochdale Dog Rescue for every usable ink cartridge, toner or mobile phone you send them. The actual amount paid for each item varies, but can raise from a few pennies to several pounds each.
Recycling to raise funds for the pound dogs could not be easier - simply click on this link to start recycling today!
Freepost envelopes can be requested to return mobile phones and inkjet cartridges or you can find out more about how to start collecting laser and toner cartridges at work or school for free collection.
If you have any questions about how it all works then simply have a look at the Frequently Asked Questions Page



Ink Cartridges and Toners
If you use ink cartridges made by:
Canon®
Dell®
HP®
Lexmark®
Sharp®


or Toners made by:
Brother®
Canon®
Dell®
HP®
Lexmark®
Panasonic®
Samsung®

they can be turned into pounds which we can use to help more dogs to find safe rescue spaces around the country.


---
Mobile Phones
"There are literally millions of old unused cell phones around the world. They are simply sitting in desks, under beds, in the back of wardrobes, everywhere. At The Recycling Factory we collect sort and reuse these old cell phones. If we cannot reuse the phones, we break them down and recycle all the individual components."
---
If you have any questions about recycing to raise funds please contact us
---
Remember, you are not just helping save the lives of dogs via Rochdale Dog Rescue, but are helping the environment too!
---