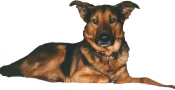 Rochdale Dog Rescue Clothing
If you would like to help support us and spread the word about Rochdale Dog Rescue then please have a look at our great range of clothing.
We have T-shirts, Polo Shirts, Sweatshirts, Hoodies, Zipped Hoodies and Vest Tops to fit all.
They are available in the following sizes:
All you need to do is decide on what colour (black and grey are available across the whole range) and style you would like for your clothing from the following choices: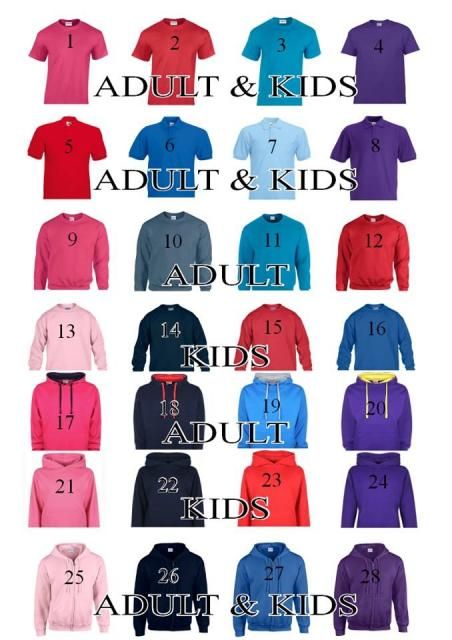 Vests are available in white, black, navy, neon blue, neon green, neon yellow, red and royal blue.
Then decide on the colour printing you would like for the logo (black, white or silver) - the disc will be in the same colour as the print and the heart within the logo will be red.
Here are some examples ...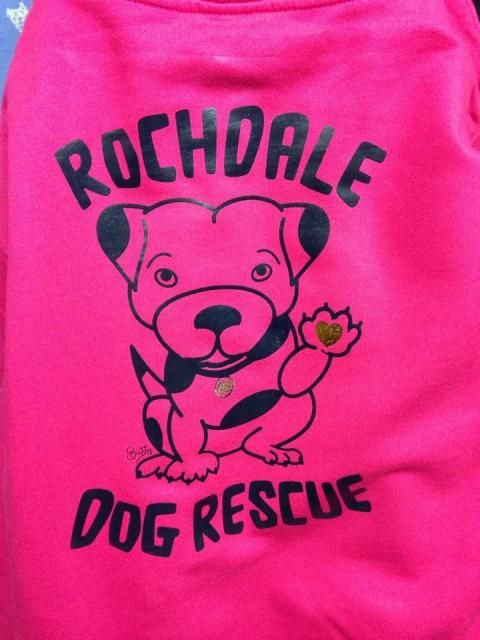 T-Shirts - adult and kids £10.50
Polos - adult and kids £12.00,
Sweatshirts - adult £15, kids £13.50
Hoodie - adult £16.50, kids £15
Zip Hoodie - adult £16.50, kids £15
Vests - adult £11.50
And postage is £2.00 per item or collection can be arranged from the Rochdale area.
Once you have decided what you would like all you need to do is create a paypal payment to rochdaledogrescue@btinternet.com letting us know what you would like (i.e. item, size, quantity, clothing colour, print colour and your name and address) and we will do the rest!
.


Any questions or if you wanted to pay by a different method please do Contact us
---