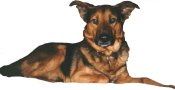 Contact Us At Rochdale Dog Rescue
Your Help and Enquiries Are Always Welcome
You can contact each of us at Rochdale Dog Rescue in the following ways but please note we cannot return calls to mobile numbers:
Heather: for all general enquiries.
Tel: 01953 602379

Coryn: if you are a rescue and can offer a space to one of our dogs.
Tel: 07939 489363

Emma: if you are interested in offering one of our dogs a home please complete our rehoming enquiry form in the first instance with as much detail as possible.
Tel: 07799 777422 (Evenings and Weekends Please).

Cora : for direct offers of transport help relating to current trips needed as seen here:
Tel: 07465 431999
Or you can contact us using the form below. It is helpful if you can supply a telephone number in the event that we cannot respond via e-mail.

Before submitting an enquiry we ask that you please read the answers to our most FAQ's . We are often asked questions already answered on the website, and it saves our time and yours if you have read these first.


We aim to answer every contact form but very occasionally we experience problems with contact forms corrupting so if you have not recieved a response in due course please do resend.
By submitting this form you are consenting to us contacting you with regards to the enquiry you have made. We will store your data securely and we will not use your data for any external marketing or share your data with third parties beyond which the law requires or who are relevant to your enquiry/the rehoming process.
---
---
REGISTERED CHARITY NO: 1162047