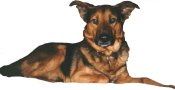 Here You Will Find Information About The Dogs

Rochdale Dog Rescue work to prevent dogs at Stray Dog Kennels being put to sleep after 7 days if not reclaimed by their owners.
We work closely with a council contracted Stray Holding Kennels who provide us with photographs and essential information about the dogs coming in to their care so that we can during those 7 days ensure we have enough funds and space to bring those dogs who are not claimed into our care. We are often contacted by other organisations with dogs at risk of being put to sleep or by people who need help with rehoming their own dogs and will help out by offering a safe place with ourselves where we can.
---
0 DOGS NOW IN EMERGENCY BOARDING, 1 DOG IN EMERGENCY FOSTER AND 0 DOGS IN THE STRAY KENNELS, PLEASE HELP!

Unfortunately the number of Bull Breed type dogs that we have to board are a massive drain on our resources and we are struggling to find the funds for Emergency Boarding.

Funding Emergency Boarding is only possible through your donations, and we desperately need to find rescue spaces or funds to ensure the safety of dogs arriving at the Stray Kennels daily.

If you can help with a donation or would like to make a regular monthly donation please use our Paypal link below or via the Help a Poundie page which has more details.


Or you can make a donation via our Just Giving page - just click on the link below ...

---

Please find us on Facebook where you can follow updates on all the dogs, find out about transport requests and fundraisers?
---
---
The following dogs are currently at the Stray Dog Kennels and need Rescue Places
The following dogs are currently at the Stray Dog Kennels where they will need to stay for 7 days to allow their owner to claim them.
They cannot leave before the stated put to sleep date.
Unfortunately, the majority of dogs are not claimed so we have to find a safe place for these dogs within 7 days otherwise they are at risk of being put to sleep.


We DO NOT rehome stray dogs directly to the public, but can provide more details on these dogs should they move to another rescue or be signed over into our care.


---
There are currently no dogs in the stray kennels.
---
The following dogs are now safe in the care of Rochdale Dog Rescue.
The dogs featured below are now safe in the care of Rochdale Dog Rescue. Once a dog arrives into our care they will be assessed, health checked, neutered, vaccinated and micro-chipped. These dogs are available for rehoming; some of the more recently arrived dogs may be undergoing assessment still.


Please note that Rochdale Dog Rescue does not rehome to homes where there are children under 10 years of age.

We also need to ensure that if you do not own your own property the landlord has given their permission for a dog and any garden you have is fully enclosed and secure. We also need to make sure any dogs we rehome are not left 'home alone' all day and lastly that any other dogs you have are neutered.
We rehome within an approximate 100 mile radius of our base (but if you are close to this then please do ask us).
If you think you could offer any of the dogs a loving home then please complete our Rehoming Enquiry Form in the first instance.
---
No. 4738: TROY (Neutered, Fully Vaccinated & Microchipped)
Troy needs a new home.
Staffie Cross, male, born 01.01.2011. He is tan with a grey muzzle and he is medium in size. He was found straying in a right state with infected eyes, ears, paws and skin; he is receiving veterinary treatment and will be vaccinated and neutered when the vet says he can be. He is currently in emergency foster where he is doing really well...
"Troy has been with me a few days now and he's settling really well, he's housetrained and hasn't been destructive. He can bark a little when left but we are working on building that up. He's a lovely guy who loves his walks and playing with his toys but then is more than happy to settle down and sleep for the afternoon. He's taking his medications well and looking better day by day. He walks past other dogs with no problems and walks nicely on the lead but can be strong if he wants to get somewhere to sniff. He's such a sweet dog just looking for a chance to find his perfect home." 
"Troy is such a lovely boy, his skin is looking loads better and he's feeling a lot more comfortable. He loves his walks and has been great with all the dogs we've met. He loves his home comforts and enjoys curling up on the sofa in front of the TV. He travels well in the car and is a real people dog, whatever you're doing he loves to be involved. Don't be fooled by his age he's a very active chap just waiting for his perfect forever home."
Troy is looking for a quiet, adult only, retirement home where he is the only dog.
You will find full details of this dog in their album in the photo's section on Facebook or if on FB by clicking on the link above to their album.
If you are interested in offering Troy a forever home please complete the form below, please put as much detail as possible, this helps us to build a picture of whether the dog would be a good match for your family.
Before completing the form please check the following criteria as you will not get a response if the criteria is not met:
* Troy needs a quiet, adult only retirement home and he needs to be the only dog. 
* We do like to confirm the landlord has given permission if you do not own your own property.
* You must have a secure garden.
* Families must live within an approximate 100 mile radius of our base in Rochdale/ Manchester.
We also do not rehome where the dogs are left for long periods each day, this may vary from dog to dog with regards to how long they can be left but any detail about hours and routines is useful for us.
http://www.rochdale-dog-rescue.com/RehomingEnquiry.html

All our dogs are fully vaccinated, spayed/neutered, microchipped, flea & worm treated before homing.
Thank you to some kind and caring people we have been able to save Troy! He was moved to emergency foster on Friday 25th June 2021. He needs a new home as soon as possible.
---
---
The following dogs have rescue places if not claimed or have a new home ...
The following dogs will be moving into the care of another rescue if not reclaimed or are now reserved and will soon be going to their new home.
---
There are currently no dogs waiting to go to their new home.
---
---
---
REGISTERED CHARITY NO: 1162047