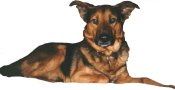 Frequently Asked Questions
We are often asked questions about Rochdale Dog Rescue, who we are, what we do and why. We aim to answer those questions and others here.
What is Rochdale Dog Rescue
Rochdale Dog Rescue exists to help dogs who have served their required 7 days in a stray kennels in the North West.   Most of the dogs come into our care to be assessed, health checked, neutered, vaccinated etc prior to looking for a new home.  Sometimes the dogs do move into the care of other rescues who we work closely with.  
We sometimes are able to help at risk dogs from other pounds who need somewhere safe to go after 7 days
Why are the dogs at risk of being put to sleep
Rochdale Dog Rescue does NOT put dogs to sleep.  We have built a good relationship with the Stray Dog kennels that we work regularly with, where the staff are very caring and do their best for the dogs in their trust. As with all council contracted pounds, they work under local and national government rules. The local council has a duty to house a dog for 7 days, in the hope that it will be reclaimed. At the end of the 7 days, the dog faces being put to sleep. This is where Rochdale Dog Rescue steps in and works with the kennels to ensure that unclaimed dogs are moved to a safe place, for a new chance at life.
Sadly there are many dogs around the UK in a similar situation who have no one to help them - there are far too many abandoned dogs and simply not enough rescue places available.   The Dogs Trust estimate some 8,000 plus stray dogs are put to sleep every year.
Why can't I rehome a dog straight from the stray dog kennels
Rochdale Dog Rescue does not rehome dogs from the stray dog kennels directly to the public.  The stray dog kennels are a separate organisation to ourselves and the dog is not signed over into our care until they have completed their 7 days and this is often the first time we get to meet them.  In most cases no history about the dog is known, and until it is moved to rescue and properly assessed nothing is known about its temperament or ability to live with children, other dogs, cats and other pets. We also do not know if the dog has any underlying (possibly infectious) medical conditions.  As a rescue, it would be irresponsible of us to home an un-assessed dog direct from the pound, and we are not prepared to take that risk.  Most dogs are also not neutered, vaccinated or micro-chipped at this point
Why do dogs sometimes go to other rescues?
Our original work was finding rescue spaces at other rescues for the unclaimed dogs and we used our emergency boarding for those dogs who did not find a place in time.    With so many dogs needing help, those rescue spaces became harder and harder to find  especially for the bull breeds and more dogs were coming into our care.     We then started to look at finding homes for the dogs in our care once neutered, assessed etc - and we do rehome many more dogs now than go to rescue. 
We do still work with some other rescues who will help us out with some of the dogs if they are able to.  All the rescues we work with have  the same rehoming criteria and processes as ourselves.
Why do you have a guide for 10 years old or over for children when rehoming?
Most of the dogs in our care have come via the stray dog kennels, and we have no history on them before the time they were collected via the dog warden.   We do not know what many of them would be like with younger children in the home environment and so feel it prudent to rehome with older children only.  
Younger children can be less aware how to behave around dogs and when we cannot be sure of the dogs history we feel it more prudent to rehome where the children are older and have more understanding around pets.    

Why are you so pro-neutering?
Conservative figures supplied by the Dogs Trust, suggest that over 150 dogs a week are put to sleep in the UK. This equates to an average of 21 dogs a day. We know from our own work with other rescues and pounds that the reality is a much higher figure. A large proportion of these dogs are the direct result of irresponsible breeding and ownership, and we strongly believe that the only way to reduce the statistics is to carry out neutering/spaying and microchipping of all dogs coming through our care.
How can I help?
You can help in a number of ways.
Donations - Rochdale Dog Rescue is a small volunteer group which does not receive financial help from local government. We rely heavily on the generosity of you, the public.
Volunteer Driving - If you have a vehicle and time on your hands, we want to hear from you. Whether it's weekends, weekdays or only every second Tuesday we need your help.  This may be for collecting dogs from the stray dog kennels to bring into our care, for trips to the vets or if a dog moves to another rescue. 
Responsible Dog Ownership - If you own a dog is it microchipped, neutered / spayed and vaccinated? If not, please consider these things. Microchipping is provided by your vet, and some Dog Wardens, and may be the one thing that reunites you with your dog should it be lost or stolen - don't forget to keep the chip details up to date. Also ensure your dog has an ID tag on at all times with your contact details.
Neutering / Spaying -  prevents unwanted litters as well as reducing your dog's risk of developing a number of serious health problems. You may qualify for a reduced rate via charitable schemes. Vaccinating ensures your dog is kept safe from potentially fatal diseases like Parvo Virus.
Rescue Spaces - If you know of a reputable rescue near you that meets our criteria (neutering, vaccinating, homechecking etc) then please let us know about them.
Fundraising - we often have stalls at our local Pets at Home branches or local dog shows in the summer for which extra pairs of hands are always very welcome.
How can I keep up with the dogs progress/events/requests for help? 
We put all our up and coming fundraising events on our forum or why not follow us on twitter @corynrdr or follow us on facebook 

I have a question not covered above
If you have a question not covered by the above then please do get in touch via the contact form and we can get straight back to you with an answer.