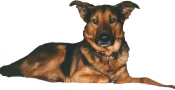 Fabulous Fox!
Fox is approximately 5-6 years of age and a male Staffordshire Bull Terrier. This handsome fellow is a steady chap, not overly boisterous or bouncy. He is chunky and solidly built, but with short legs so is quite a small dog in height.


Fox came into Rochdale Dog Rescue via the pound, and when no rescue space was found for him he was moved to emergency boarding kennels where he has been since 15th March. His stay has allowed staff to begin assessing him and whilst this assessment will continue he is now available for rehoming.
Fox appears clean in his kennel and is likely to be house-trained. A stay in kennels can sometimes mean that house-training needs refreshing once in a new home, but at this time Fox does not appear to have forgotten his training.
He is not at all stressed about being in kennels and is quite a laid back chap, enjoying fuss when it is offered, but not being pushy or 'in your face'.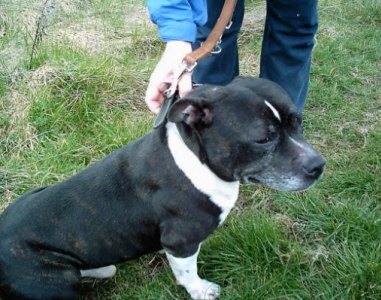 Fox enjoys his walks, behaving very well on lead, and is described as a perfect gentleman when out and about.
Having met a few dogs whilst in kennels Fox seems to be ok with them, although this has not been extensively tested and any prospective home with an existing dog would need to be willing to meet Fox in Merseyside to carry out introductions. It would be advised that at least 2 meetings would be necessary before adoption. We would also only consider homing with a bitch, not another male dog, although Fox would equally be happy as the sole dog in the household.
Fox is also good with children, and due to his steady manner and nice nature we would consider homing to families with dog-aware children from the age of 5 upwards.
It has not been possible at this time to assess Fox with cats, and so we would prefer a home without cats. If this information changes we will update the page.
Fox is currently in Prescot, Merseyside.
Anyone interested in homing Fox needs to
contact us
or telephone Clare on 07929 478634 for an informal chat.
---
As with all dogs rehomed with the support of Rochdale Dog Rescue an informal telephone interview is required, an application form will be completed and if the home is suitable a homecheck will be carried out.
If successful an adoption contract is completed and a donation is usually required. The dog will be neutered or spayed, vaccinated and micochipped.
---