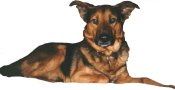 Fundraisers Needed
Rochdale Dog Rescue currently needs Fundraisers. We are especially looking for a Volunteer Fundraising Co-ordinator, someone with some previous fundraising skills to take on the role or planning and organising events. You will need to be creative and have initiaive and enthusiasm, and of course the only reward we can offer is the sense of achievement from helping dogs being saved from euthanasia, but you would be a welcome member of the team, with the support and friendship of the other volunteers.

Have you previously raised funds for your local community project, school or club? Do you have drive, energy and an ability to meet and talk to the public to promote the work of RDR?

Are you someone full of ideas, but not sure where to utilise them?

Do you enjoy organising and taking part in boot fairs, table top sales, sponsored events, fun days and other activities? Then we really NEED to hear from you!

As well as someone to take charge of the organising and planning of such events, we always need willing hands to help man them and take part in them too.

If you think you have the qualities we are looking for and want to know more, then please contact us now!



---