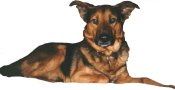 Gem - A Real Treasure of a Dog
Rehomed and Happy
Gem was not much more than a pup when she was taken by the Dog Warden as a stray to the pound.

Gem in the Pound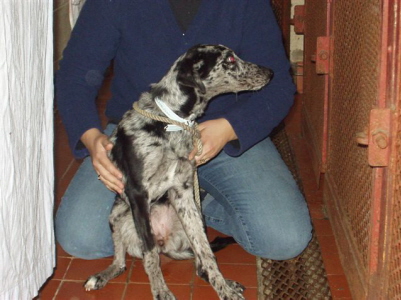 Having completed her 7 days, she moved into foster care with Lindsey and her family, where she grew in confidence and enjoyed the life a pup should.

With her favourite toy, the squeaky dinosaur.



With Teddy, her foster brother.



Just relaxing, on a decorating sheet!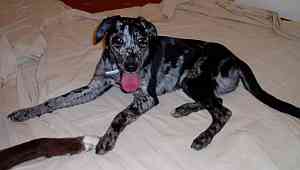 The plan was for her to complete her vaccinations and to be spayed before being officially put up for adoption. However, when little Gem went in to the vets for her first vaccination, she fluttered her eyelashes at the vet and the vet is now her Mum!

Here is an update from Gem's foster Mum, Lindsey:

I am really pleased that, as with all our foster dogs, Gem has gone on to a wonderful new life with someone who will love and care for her forever. I feel very happy for her and hope that every dog will get that same chance!.

Isn't she stunning?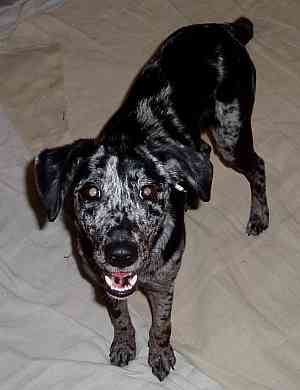 Gem was a treasure to foster, and we know she will have a fantastic life in her new home.
---
View My Stats