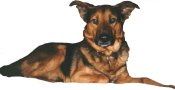 Items Needed
Blankets & Bedding!
Our emergency boarding kennels in the North West of England are currently in urgent need of blankets and bedding for the dogs they board for us. In order to prevent any infection risk, bedding is washed regularly and in the cold weather more blankets are needed!

The kennels can make use of easy wash blankets, large towels, cot quilts, eiderdowns, fleece material and other fabrics that can be easily washed and dried.

If you have items that you think may be of use to us please contact us via the website, either by use of the contact form below, or using the telephone numbers on our Contact Page. We will endeavour to arrange collection through our volunteer transporters, or can arrange a meeting point for you to deliver your items to.



---
Washing Machine & Tumble Dryer!
Do you have a washing machine and/or a tumble dryer in working order that you no longer require?

The boarding kennels is in need of these to house in the kennel block for washing and drying dog bedding. Currently the kennel owner uses her own domestic machines for this purpose, but this is proving difficult, and it would be more hygienic to keep dog laundry separate from the home environment.

The kennels are in Merseyside so ideally the offer of a machine would be in that area due to the need for transport to be arranged, but other areas would be considered if we can find drivers with large enough cars to help.

Please contact us via the contact form below, or using the telephone numbers on our Contact Page as stated above.



---
---