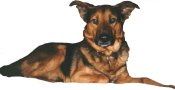 September's Fantastic Fundraiser!
A Chance to win some Great Prizes.
The draw took place on Monday 3rd October at 6.30pm
The draw has now taken place and the lucky winners are....

1st Place - Needful Things with 30th September 2012
2nd Place - Holly Balchin with 2nd February 2012
3rd Place - Chris (Viv's Friend) with 18th October 2012


A big thank you to everyone who took part!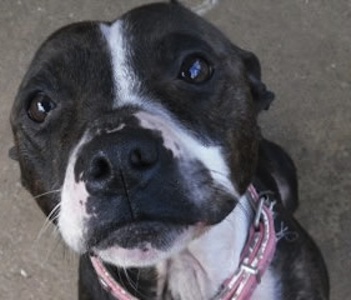 Our September fundraiser is a Calendar Grid with some fantastic prizes on offer for the lucky winners.
As usual we are struggling to raise funds to keep saving the unclaimed stray dogs who are at risk of being put to sleep, such as gorgeous Maddie (shown here) who, thanks to a lovely RDR volunteer sponsoring her kennel, we managed to save from being put to sleep at the 11th hour.

We hope that you will enjoy playing along with the chance to win one of the following:

First Prize - a Landrover Off-Road Half Day Experience at one of 8 centres throughout the UK - very kindly donated by the Hillendale Group.
Second Prize - a Samsung 32" Flat Screen Television with Freeview.
Third Prize - £100 cash.
It's £2 per entry and all you need to do is pick one (or as many as you like!) of the available dates between 1st September 2011 and 31st December 2012 on our forum calendar which you can find in the link below.
Each date when chosen will be marked on the calendar with your name and the prize draw will be undertaken by an independent third party on the 30th September 2011.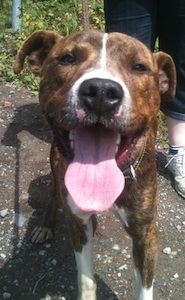 Have a look to see if your dates are still free!
Click Here to View the Calendar
There are several ways to enter but you need to make sure that you include the dates you would like and full contact details with each entry.
Payment/Entries can be made clicking on the PayPal 'Donate' or Nochex links below;
Or if you would like to pay by cash directly to one of our volunteers, cheque or bank transfer then please contact us for details.


---