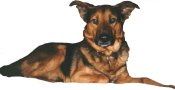 Frequently Asked Questions
We are often asked questions about Rochdale Dog Rescue, who we are, what we do and why. We aim to answer those questions and others here.


What is Rochdale Dog Rescue?
Rochdale Dog Rescue exists to help dogs who have served their required 7 days in a North West pound to find safe rescue spaces from where they can be assessed and receive any necessary attention before rehoming. We sometimes are able to help at risk dogs from other pounds who need somewhere safe to go after 7 days

Who are you?
Rochdale Dog Rescue consists primarily of a small team of volunteer members, all offering their skill and time completely free, having other jobs and family commitments to juggle too.

CORYN - Primary decision maker, Coryn also works hard to secure the rescue spaces that we desperately need each week and is the contact with the stray kennels.

EMMA and KATIE - Our Website Administators. Emma also takes the rehoming enquiries for the dogs in the We Need a Home section and answers email enquiries

CORA - Our Transport Co-Ordinator.

LEANNE - Our vet run lady.

HEATHER - Heather takes general enquiry calls and if she cannot help personally, points callers in the direction of somebody who can.

Although we each have our primary roles, we often cross over to help when someone is really busy, on holiday or unwell. And we all help where we can with transport, homechecks and raising awareness.

We also have loyal supporters and volunteers who give up their time for transporting, dog walking and generally helping out where they can.

Why do you put dogs to sleep?
Rochdale Dog Rescue does NOT put dogs to sleep

We have built a good relationship with several local pounds, where the staff are very caring and do their best for the dogs in their trust. As with all council contracted pounds, they work under local and national government rules. The local council has a duty to house a dog for 7 days, in the hope that it will be reclaimed. At the end of the 7 days, the dog faces being put to sleep. This is where Rochdale Dog Rescue steps in and works with the pounds to ensure that unclaimed dogs are moved to appropriate safe rescues, for a new chance at life.

Rochdale Dog Rescue aims to never let a healthy dog be put to sleep for lack of a rescue space.


If the dogs need saving can I have one?
The simple answer is no! Rochdale Dog Rescue does not rehome dogs from the pound directly to the public. The dog is not signed over into our care until they have completed their 7 days and this is often the first time we get to meet them. In most cases no history about the dog is known, and until it is moved to rescue and properly assessed nothing is known about its temperament or ability to live with children, other dogs, cats and other pets. As a rescue, it would be irresponsible of us to home an unassessed dog direct from the pound, and we are not prepared to take that risk. Most dogs are also not neutered, vaccinated or microchipped at this point.

If any of the dogs come into our Emergency Boarding care we would start to look for a home ourselves in addition to a rescue space after we have been able to fully assess the dog and ensure they are neutered, microchipped and vaccinated.

Where do the dogs go?
When looking for rescue spaces for dogs out of time at the pound we will only use rescues that have been personally visited by one of our team, or come recommended via other rescues.

Rochdale Dog Rescue will only use rescues that have a clear and adhered to neutering/spaying policy. They must also vaccinate, worm, flea treat and health check. Beyond this, they need to offer an assessment of the dog's temperament, carry out homechecks, and ideally follow ups.

The dogs we are dealing with have already lost at least one home, we want to ensure that they have the best chance of lifetime homes when we seek rescue spaces, hence the criteria.


Why must they be neutered?
Conservative figures supplied by the Dogs Trust, suggest that over 150 dogs a week are put to sleep in the UK. This equates to an average of 21 dogs a day. We know from our own work with other rescues and pounds that the reality is a much higher figure. A large proportion of these dogs are the direct result of irresponsible breeding and ownership, and we strongly believe that the only way to reduce the statistics is to carry out neutering/spaying and microchipping of all dogs coming through our care.

For more information on this subject you may like the read the following links:

Dogs Trust Statistics
Dogs Trust Microchipping Campaign

Why do they go so far away?
The only way we can find safe rescue spaces for those numbers is to look far and wide. If we only used local rescues, they would soon be at capacity and unable to take any further dogs for us. We are lucky eough to have developed relationships with rescues as far afield as Fife, Kent, Sussex and Devon. Without access to rescues out of our immediate area, many more dogs would die.


How do they get there?
We have a small band of loyal volunteer drivers who give up their time and petrol to ensure that a dog with a rescue space arrives there safely. Without the generosity of these volunteers the spaces themselves are worthless, and the dogs still face being put to sleep. However, we often have to call upon dog related forums to drum up new recruits, especially when trying to cover transport runs into areas we have no volunteers listed, or when our 'regulars' are already tied up on another run.

Our volunteer drivers come from all walks of life and offer help whenever they are available, be it weekdays, weekends, or sometimes evenings if a rescue has a late opening session. All that is needed is a car, a spare dog lead and lots of enthusiasm.


What happens then?
Whenever a dog is transported by us, we aim to offer as much information to the receiving rescue as we are able. Some of that is gleaned by the volunteer driver during the journey - how the dog travels, its temperament, is it nervous or confident and so on. We will already have some idea of its behaviour in kennels, and all of this information is recorded on a form which travels with the dog, to be handed over on arrival.

Once with the rescue, the dog will be assessed for its suitability for rehoming. This usually involves checking out how it reacts with people, other dogs and where possible cats, how it walks on lead, what basic commands it knows, whether it is house-trained etc. Based on the knowledge gained whilst in this assessment period the rescue makes a decision as to the sort of home the dog needs.

Sometimes the rescue has foster homes available for dogs, to continue their assessment process and to give them an opportunity to experience family life before rehoming. Once the dog is deemed ready for rehoming, the rescue will follow its usual methods for advertising the dog, and prospective homes will be checked out.

We usually get updates on a dog's progress and it's always wonderful to hear that they've been rehomed.


How can I help?
You can help in a number of ways.


Donations - Rochdale Dog Rescue is a small volunteer group which does not receive financial help from local government. We rely heavily on the generosity of you, the public.
Volunteer Driving - No matter where you live, if you have a vehicle and time on your hands, we want to hear from you. Whether it's weekends, weekdays or only every second Tuesday we need your help!
Responsible Dog Ownership - If you own a dog is it microchipped, neutered / spayed and vaccinated? If not, please consider these things. Microchipping is provided by your vet, and some Dog Wardens, and may be the one thing that reunites you with your dog should it be lost or stolen - don't forget to keep the chip details up to date. Neutering / Spaying prevents unwanted litters as well as reducing your dog's risk of developing a number of serious health problems. You may qualify for a reduced rate, ask us for details. Vaccinating ensures your dog is kept safe from potentially fatal diseases like Parvo Virus.
Rescue Spaces - If you know of a reputable rescue near you that meets our criteria (neutering, vaccinating, homechecking etc) then please let us know about them.
How is my donation spent?
Your donations are used in several ways, but always for the good of the dogs.

Unless a donation is specified as being for a particular dog or cause, it will be used towards the following:


Boarding Kennels - We are lucky to have a wonderful lady who allows us regular use of kennels at a reduced rate of £5 per dog per day. However, it only takes 2 dogs to need boarding for a week and we have a £56 bill to pay - and we can often have up to 10 dogs in boarding!
Neutering and Vaccinating - Sometimes a rescue is unable to accept a dog unless it is vaccinated and neutered or spayed. On these occasions Rochdale Dog Rescue arranges this treatment at a cost of between £80-£150 per dog. This also applies to dogs being rehomed with our assistance from private homes, where they have not already been neutered, vaccinated, microchipped or wormed.
Veterinary Treatment for Poundies - At times we are made aware by the pound that a dog is in need of veterinary attention. This may prevent the dog being able to move on to rescue, and with the permission of the council holding responsibility, Rochdale Dog Rescue will arrange for treatment to give the dog the best chance of finding a rescue space.
Reimbursing Fosterers - Our foster carers open their hearts and homes freely, and never expect reimbursing. However, if a fosterer has incurred unexpected expenses (such as an ear infection or a special diet for a fostered dog) we offer them funds towards these costs.
Transport - Whilst our transporters also give their time and petrol willingly, it sometimes happens that we have an urgent trip to cover and the only available transporter has already used a tankful of petrol on our behalf; or there's a gap in a route where another driver could do the extra few miles but petrol is an issue. It is often refused, but we like to be able to offer assistance when we can as our volunteers are vital to saving dogs' lives.
---
If you have any questions that are not covered here, please contact us using the form below: