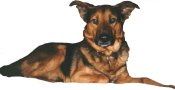 Dogs in Rescue Centres
Available for Rehoming
If you are considering rehoming a dog, have a look at our ex-Poundies who are waiting in different rescues and foster homes around the UK and Ireland for a new life and a new home.

Could that loving new home be yours?

The welfare of the poundies is a top priority for Rochdale Dog Rescue and naturally we vet the rescues we work with very carefully; to find out more click here, or to see dogs awaiting rehoming in your area click on the images below.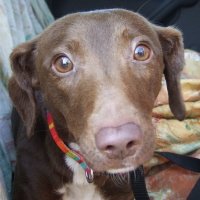 This is just one of the dogs who was successfully found a rescue space by Rochdale Dog Rescue, and subsequently rehomed. Many more dogs like her need rehoming with loving and committed owners. Click the image to see dogs in rescues in Scotland and the North of England








This little fellow found a new home after being moved from the pound to a rescue. Whatever age or breed you are looking for, there are always many to choose from. Click his image to see dogs in rescues in Wales, the Midlands and East Anglia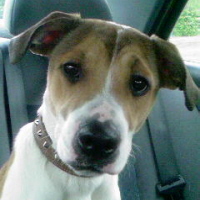 A friendly girl who travelled well to her rescue space; this little cutie was one of the lucky ones, but there are many more who need rehoming. Click her image to see dogs in rescues in the South and in Southern Ireland







---
To see dogs currently in homes but needing new homes visit our
Non Poundies page.


---
When looking for rescue spaces for dogs out of time at the pound we will only use rescues that have been personally visited by one of our team, or come recommended via other rescues.


Rochdale Dog Rescue will only use rescues that have a clear and adhered to neutering/spaying policy. They must also vaccinate, worm, flea treat and health check. Beyond this, they need to offer an assessment of the dog's temperament, carry out homechecks, and ideally follow ups.


If you are interested in a dog from any of the rescues we work with, you will be assesed for suitability as per that rescues rehoming policies.


The dogs we are dealing with have already lost at least one home, we want to ensure that they have the best chance of lifetime homes when we seek rescue spaces, hence the criteria.


Occasionally if a dog has been signed over by its owners or some history is know, we may use one of our own experienced foster homes instead of a rescue centre. Here the dog can learn more about home life, and may have the opportunity to meet other dogs, cats, horses, children and livestock. This means that we have a much clearer picture of the dog before rehoming and can ensure the right home for the dog.


---