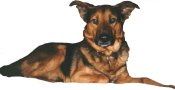 Sam - Simply Stunning!
Sam is a stunning, smooth-coated Border Collie of 4 and a half years old. He is a little on the plump side as his elderly owner has been unable to give him as much exercise as he needs recently...and he does like his afternoon treats!


This lovely boy is living with 3 cats at present and we feel would be able to be homed with dog tolerant cats. Being a Collie Sam likes to keep the cats very much in his gaze, ever watchful of their whereabouts and keeping his little 'flock' safe. Cats that were uncomfortable around dogs would not cope with this.
Sam isn't keen on fireworks, but is not nervous of anything else. He is strong on lead, so needs some more lead training, but his recall off lead is usually very good. He is good with other dogs he meets, and loves children having come originally from a home with young children, and we would be happy to home with dog aware children aged 5yrs+.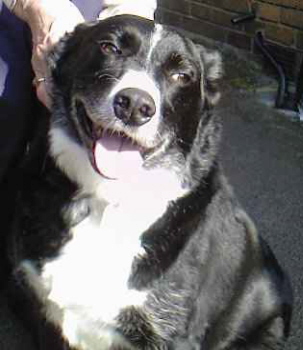 Sam knows a number of commands, including sit, stay and lie down. He is currently fed a dried complete with a little tinned meat, but also enjoys additional treats. Although not too bothered about toys Sam does like to chase a ball occasionally, but has not mastered bringing it back! He does however enjoy a rough and tumble play.
Fencing would need to be 4ft minimum, and as Sam is used to sleeping on his owner's bed a new home would need to be willing to work slowly and patiently with this should they wish him to sleep elsewhere.
Sam has not travelled in a car for 2 years, but did travel well at that time. This friendly and affectionate boy is a real darling and would be a wonderful addition to a family, perhaps one that enjoys walking or even with a view to fun agility in time.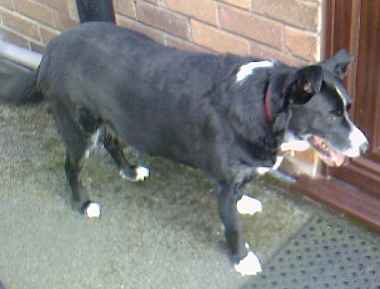 Anyone interested in homing Sam needs to
contact us
or telephone Coryn on 07939 489363 (evenings and weekends) for an informal chat.
---
As with all dogs rehomed with the support of Rochdale Dog Rescue an informal telephone interview is required, an application form will be completed and if the home is suitable a homecheck will be carried out.
If successful an adoption contract is completed and a donation is usually required. The dog will be neutered or spayed, vaccinated and microchipped.
---