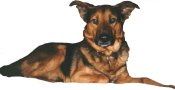 Special Stories
The dogs we work with often have special stories to tell. Sometimes it is the tale of how they came to need help, sometimes it's their recovery from abuse or neglect, and sometimes it's their own happy ending. This is where we show you some of those that have really touched our hearts.

Click on the images to read the full stories.



Dingo (aka Ben)
Dingo/Ben appeared in the pound in a sorry state. His owner was traced, but chose not to take him back and so he was signed over to Rochdale Dog Rescue to be moved elsewhere. Dingo/Ben was offered a lifetime retirement home at Tailends in Devon, where he will live his remaining years receiving the love he deserves. Read about Dingo/Ben by clicking on his picture.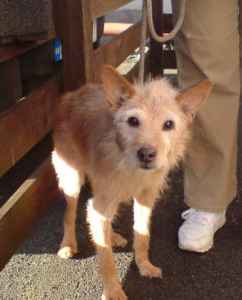 ---
Duggie (aka Bates)
Duggie (or Bates as he was named in the pound) was a bundle of distrust and fear aggression when he came into the care of Rochdale Dog Rescue. With understanding staff at boarding kennels he spent time learning to trust humans again, and in time moved on to a rescue centre and then a permanent home. Read his story to see the dedication that was given to one little fellow to make his future a brighter one by clicking on his picture.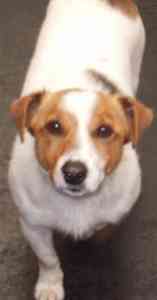 ---
Bovril
Bovril was a young male Staffie type that arrived at the pound in a subdued and traumatised state. Unsure whether he had been thrown from a car or abandoned at the roadside, he was under careful observation at the pound. As the week went on and Bovril came out of his shell, he showed himself to be a really lovely boy, and when his rescue space came up he found his own happiness on the journey there. Read his lovely story by clicking on his picture.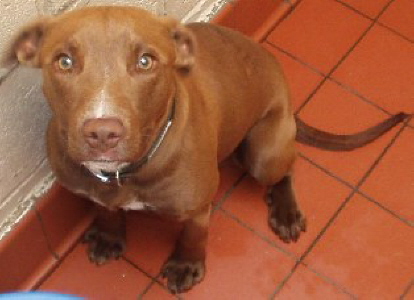 ---
Tara
Tara is another of those special stories that grabbed many people's hearts. A serious case of neglect, she arrived at the pound emaciated, malnourished and neglected. Read her amazing story as she fought back to full health and a happy home by clicking on her picture.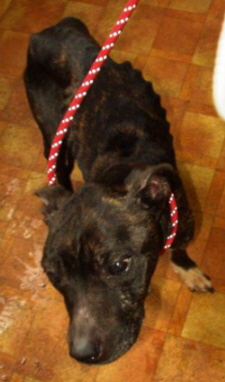 ---

Sadly it is a reality that for all the happy stories there must sometimes be a sad one, and we have created a Tributes Page to remember those dogs.




---