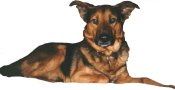 Dogs currently needing our help at the stray dog kennels
Rochdale Dog Rescue try to prevent dogs being put to sleep at the end of their required 7 day stay. We work closely with a council contracted Stray Holding Kennels who provide us with photographs and essential information about the dogs coming in to their care so that we can contact responsible rescues around the country to find safe rescue spaces for these dogs.


The dogs featured here are currently in the Stray Kennels and urgently need rescue spaces. They cannot leave before the stated put to sleep date (unless signed over) in case their owner comes forward. Unfortunately, the majority of dogs are not claimed so we have to find placements within 7 days otherwise they could be put to sleep.

Few people realise that many healthy dogs, through no fault of their own, are being destroyed if not claimed within the week.


Rochdale Dog Rescue will only use rescues that have a clear and adhered to neutering/spaying policy. They must also vaccinate, worm, flea treat and health check. Beyond this, they need to offer an assessment of the dog's temperament before homing, carry out homechecks, and ideally follow ups. The dogs that we are dealing with have already lost at least one home, we want to ensure that they have the best chance of lifetime homes when we seek rescue spaces, hence the criteria. Good rescue spaces are not easy to come by and you can help by informing us of a rescue that fits this criteria and that may help.

We DO NOT rehome pound dogs directly to the public, but we can inform you of the rescue a dog has been moved to if you are interested in a specific dog.

---
12 DOGS NOW IN EMERGENCY BOARDING, 9 DOGS IN EMERGENCY FOSTER AND 4 DOGS IN THE STRAY KENNELS, PLEASE HELP!
Unfortunately the number of Bull Breed type dogs that we have to board are a massive drain on our resources and we are struggling to find the funds for Emergency Boarding.

PLEASE IF YOU ARE A RESCUE, CONSIDER GIVING ONE A CHANCE AND OFFERING A SPACE.

Funding Emergency Boarding is only possible through your donations, and we desperately need to find rescue spaces to ensure the safety of dogs arriving at the Stray Kennels daily.
If you can help with a donation or would like to make a regular montly donation please use our Paypal link below or via the Help a Poundie page which has more details.
If you know of a reputable rescue that meets our criteria please contact us. Thank you!
---

Please find us on Facebook where you can follow updates on all the dogs, find out about transport requests and fundraisers?

The following dogs need rescue places urgently.

If you are a Rescue and can offer any of these dogs a space please telephone Coryn on 07939 489363

No. 4033: RUSTY
Rusty needs a rescue space.
Cross Breed, male, approximately 2-3 years old. He is tan and white, he has a short coat and he is large in size. He is a bit underweight. Rusty is a friendly, steady boy.
Without the help of RDR he would be at risk of being put to sleep on Tuesday 25th November 2014 If he is not claimed a rescue space will be found for him or the funds for emergency boarding.

---
Your help is urgently needed to help a poundie...

Here's why...

In order to ensure that a dog is safe at the end of its 7 day stay in the pound we sometimes have to use the option of emergency boarding kennels. These cost £5-8 per dog per day. If a dog runs out of time and a rescue space has not been secured at the end of the 7 days, we aim to move them to these emergency kennels whilst work continues to find a rehoming centre that can offer a place from which the dog can be assessed and rehomed.

Rochdale Dog Rescue is not assisted by any government funding and relies heavily on the support of you, the public. The continued need for this essential safety net for dogs who run out of time in the pound is a major strain on the finances of the rescue. With many rescues closing their doors to Bull Breed types, the safety of emergency boarding is vital, but we can only continue to offer this safety net with your help.

Please note that the Paypal link will not open a new window, and will take you directly to the secure Paypal login.


The above dogs are looking for rescue spaces NOT homes as they have been picked up as strays and are unassessed and are yet to be neutered, vaccinated etc but please see our NON POUNDIES page where you will find details of dogs that ARE looking for homes.

Would you like to help Rochdale Dog Rescue but are not in a position to foster or transport? Then could you help a dog whose time in the pound is up or one of our foster dogs in need of veterinary care?

Despite all the fantastic efforts of our volunteers sometimes time runs out before a rescue space can be found or transport organised. These dogs have to be moved to emergency boarding kennels at a cost of £5-8 per day.

Occasionally a dog needs essential veterinary treatment before it can move on.

---
The following dogs have rescue places if not claimed...but may still need transport help. Please look
HERE to see the specific transport needs to get the following dogs to their rescue spaces.


If you are interested in finding out which rescue a dog will be moving to or for any rehoming enquiries for the dogs on the 'We Need a Home Page' please call Emma on 07799 777422 or send a message using the Contact Us Form. 

No. 4013: SAMSON (Neutered, Fully Vaccinated & Microchipped)
SAFE: Samson has a rescue place.
American Bulldog, male, approximately 12 months old. He is white and he is medium to large in size. He was at risk of being pts in a Northern pound and RDR stepped in to save him. Samson is a friendly boy who is happy to be handled; he is strong on the lead and in need of basic training.
Currently in emergency boarding he will be going to a rescue in Staffordshire on Friday 27th November 2014.

---
If you have a car and a few spare hours, please take a look at our Transport page to find out what being a volunteer transporter entails, and to see if you could join this group of essential volunteers.

---
You can also help the urgent dogs above in the following ways:

~ Let us know of a rescue that can offer one of our 'urgent' dogs a place.
The rescue must have a policy of homechecking potential homes, vaccinating, neutering and microchipping the dogs, and must offer life-time support should the dog ever need to come back into the care of a rescue.

~ Let us know of any experienced dog fosterers.
If we know about the dog's background, or it is a young puppy we will consider a foster home either short term or long term until a permanent home is found.

~ Tell other people about this site.
The more people who know what is happening in dog pounds around the UK, the more we can hope to make a difference.

To contact us please go to the Contact page, where you will find telephone numbers and a contact form.


Thank you!