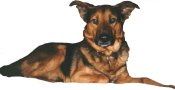 Suki - Little Jack Russell Dumpling!
Suki is a 2 and a half year old longer legged JRT, with a full tail! She is currently in South Yorkshire, and is looking for a new home.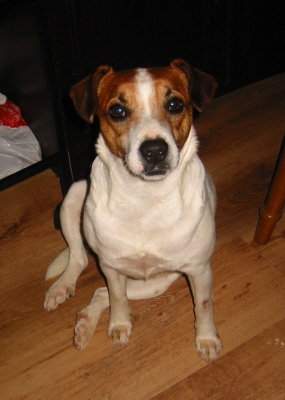 Suki lives with 4 young children (aged 3-7), two other dogs, 6 cats, a parrot, snakes and at times an indoor rabbit. She is also good around horses and livestock when on walks.
She is a wonderful little girl but due to the owner's husband's serious ill-health is being rehomed along with several of the family's other pets to allow the owner to focus on her husband's nursing needs. Suki is much loved, has been well trained and cared for, and really deserves that special home.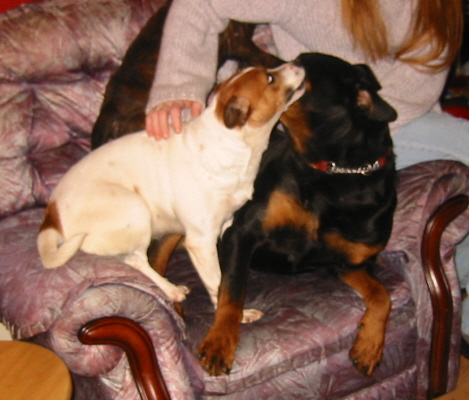 She is a little plump having been spoilt, but this is not being helped at the moment due to lack of exercise.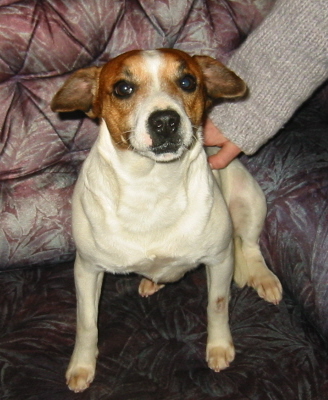 From our experience of Suki she is a little gem. She was recently rehomed by the family without rescue support, and sadly was returned within 24 hours. This was NOT Suki's fault, but it seems the man of the household frightened her, and she then wet every time he went near her. Suki's family felt dreadful that they had misjudged the home, and are now working with RDR to ensure the perfect situation for her.
What we have learned through our work with her is that she is not a confident car traveller, but this would improve with gradual introduction and reassurance. She is happier being in a harness close to people, but less happy in the booted area.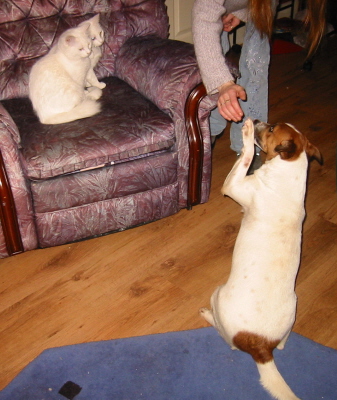 Suki is fully house-trained. She loves playing with a ball, squeaky toys, tuggies and adores long walks. She does not appear bothered by loud bangs or fireworks, or the camera flash. She will only eat her main meals in her crate, and sees this very much as her special place, so a crate would be essential initially to ensure a sense of security for her. She can undo a crate though, so at night she will let herself out of the crate for a security check around the house, then settle to sleep where she chooses.
Suki has very good recall in open fields once she has a bond with you, but if she can get out of the front door she will take herself off to the field for a run, so house and garden security is essential.
We would also only consider homes not in proximity to a main road.
Lead-walking is quite good, although she does like to have a good explore and sniff, so walks can be longer than planned.
Suki is ok being left for 2-4 hours, but is not used to this on a daily basis. She has a range of known commands including sit, Hi-5, go to bed etc. She is VERY gentle when taking treats.
Although Suki is used to young children, she is a bit of a lap dog and would suit a mature couple with visiting grandchildren. She just wants your love and attention, and a gentle household that will be patient if she is initially unsettled by the move.
Anyone interested in rehoming Suki needs to
Contact us
or telephone Clare on 07929 478634 for an informal chat.
---
As with all dogs rehomed with the support of Rochdale Dog Rescue an informal telephone interview is required, an application form will be completed and if the home is suitable a homecheck will be carried out.
If successful an adoption contract is completed and a donation is usually required. The dog will be neutered or spayed, vaccinated and micochipped.
---