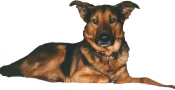 Transport


Transport is the next vital link once a dog has been secured a rescue space. When a dog has completed its 7 days in the pound and has a rescue space to go to, it needs to be moved there immediately, or we risk losing the space or having to pay for emergency boarding.

Without the transport a rescue space is worthless, and a dog is still potentially at risk of being put to sleep.

Rochdale Dog Rescue dogs are moved around the country to suitable and safe rescue places by the incredible generosity of our volunteer drivers. They offer their vehicle, time and petrol to ensure a dog reaches rescue, and in time, the chance of a loving and secure home.



---
Our volunteers are very important to us, without them more dogs would die. Would you like to join this group of special people?

We move dogs to many different rescues around the country, and often need drivers further afield than Rochdale, so don't let your location put you off enquiring - you may be the vital link we are missing!

If you have your own taxed and insured vehicle and would like more information, please complete the form below. We look forward to hearing from you.
---
Transport plans for every dog we deal with each week are posted on our forum. Please click the image below to check what help is needed this week:


---
The following information may be of use to you if you are considering offering your help. Please take a moment to read it, and contact us via the website, or the forum if you have any questions.
Information for Volunteers
Rochdale Dog Rescue works closely with a local pound to find unclaimed dogs a rescue space, and prevent them being put to sleep as per council policy.

As these dogs are predominantly strays, there is little known about their background. They spend their 7 days in the contracted 'pound' kennels where they have a limited assessment. However, we are only able to provide drivers with information as given by the kennels, and would always class the dogs as largely unassessed. Therefore it is important for volunteers to be aware of this and act accordingly. You should keep your personal safety paramount at all times (not just with regard to the dog/s, but when arranging sensible meeting places to hand over, safety in your car etc). We do not ask an inexperienced transporter to move a dog with known fear or aggression issues.

When you collect a dog from the 'pound' you will be asked to take with you a transport document. This will have as much information as we currently have about the dog/s you are transporting. If you learn more from the kennel staff on collection, please add that information to the form. It is also helpful to note anything you learn about the dog/s on route (how they travel, temperament etc). The document will have all necessary contact numbers, transport arrangements and destination details.

If you are taking a dog from another driver further along in the journey, the forms will be handed to you with the dog to continue the trip. If you are the final volunteer in the journey and taking the dog to the rescue, you will need to get both forms signed on arrival, leaving one copy with the rescue, and returning one copy Rochdale Dog Rescue.

Most 'poundies' do not have collar and lead. There are a few collar and lead sets at the 'pound' kennels for our use, but please remember to post them back to the kennels for future use. However a slip lead is far more secure if correctly used and we ask drivers to have these available if at all possible. Collars can be slipped out of if not appropriately fastened.

Although the dog you are transporting remains the responsibility of Rochdale Dog Rescue until handed over to the receiving rescue, you obviously hold a responsibility to ensure its well-being and safety whilst in your care. A crate, harness or a means of securing a dog by its lead are essential precautions for all dogs, whether timid and confused or bouncy and excited, both while in transit and during the period that the dog is between cars. More information about this is provided in the Transporters' Checklist, which is emailed to you when you begin volunteering.

It is important that you check your insurance details, and are aware that you may need to amend your current cover to include public liability for volunteer driving. As you are not being paid for this, is often means little or no difference in your actual policy fee, but is an important addition to ensure you have added.



---